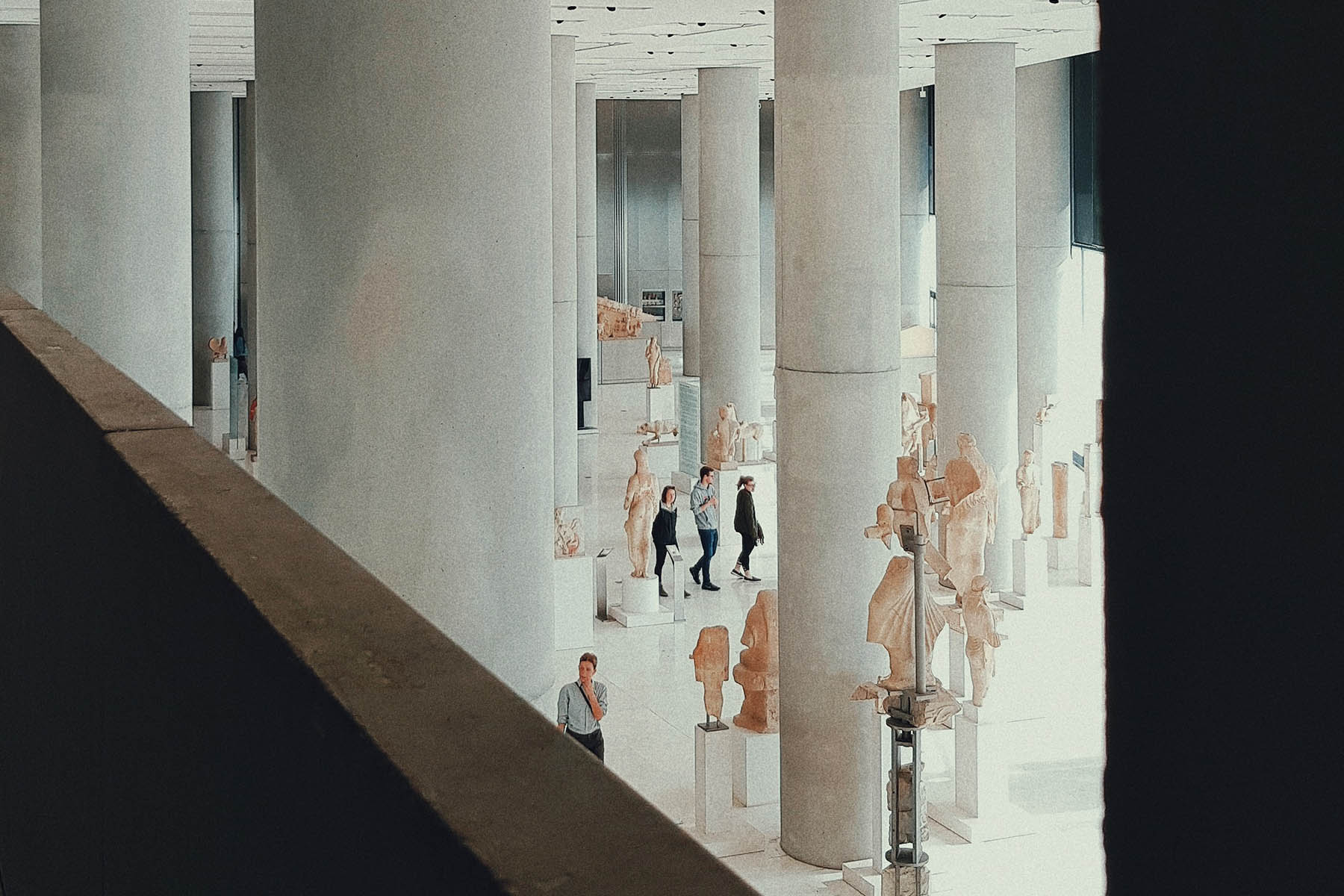 Discover the wonder of the Acropolis museum
One of the great cultural journeys of the world is beautifully told in a museum that deserves to be at the top of the bucket list of every visitor to Athens. If an ancient Greek were suddenly to visit modern-day Athens, there's no question where you'd find them. Not only would they feel right at home in the Acropolis Museum, but to explore its four floors would be for them – just as much as it is for us – to experience one of the most privileged cultural treats anywhere in the world.
Kingship, aristocracy, tyranny and, ultimately, democracy – it's all there, over 14,000 sqm of beautifully laid out exhibition space that brings to life the Acropolis in a museum built above a neighbourhood inhabited since 4000BC. You'll find beautiful art and stonework, astonishing architecture and illuminating artefacts unearthed during the excavation of the Acropolis and its museum.
So whether you explore the museum on your own, or join a tour with an archaeologist (which is recommended), you'll be rewarded. With each floor, your respect for a monument that is emblematic of Athens will rise.
Source : https://www.discovergreece.com/